Installation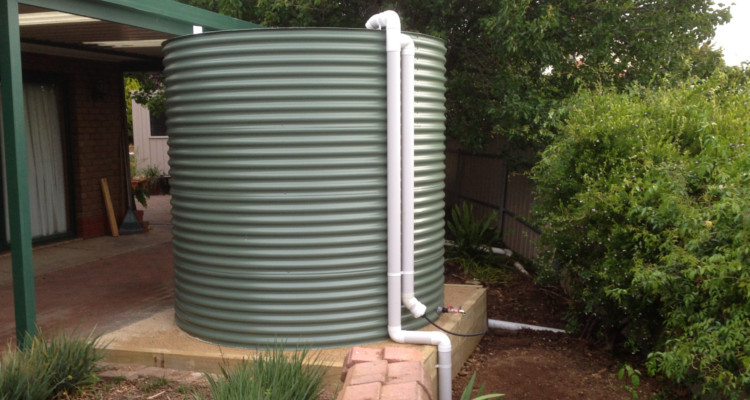 Professional rainwater tank installation Adelaide
We offer a complete installation service for rainwater tanks throughout Adelaide, Adelaide Hills and the Barossa valley. Even if you have purchased your tank elsewhere we can help with complete connection of gutters, base preparation, pumps, plumbing and rainwater tank connection. Call us today for a quote.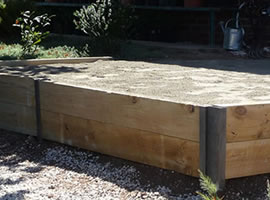 Base preparation
Getting the base preparation correct for your tank is critical. Water weighs 1 tonne per 1000 litres so the installation of a solid base is important.
We have a range of solutions depending on your individual circumstances including compacted rubble and concrete, we even build combination steel and sleeper retaining walls if your area is on a slope. We'll visit your site and discuss the most suitable and cost effective solution for your rain harvesting system.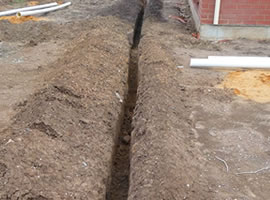 Storm water connection & trenching
From a simple overhead gutter connection right through to a complete whole home storm water system we can help.
Design of your storm water system is an important factor in an effective rain harvesting system. Considerations need to be made to ensure your pipe work doesn't trap leaves and debris or hold stagnant water or become a mozzie breeding ground. When we visit your home we'll discuss your requirements and recommend the most suitable system. We even do complete storm water systems for new homes saving you the hassle of having to deal with several contractors.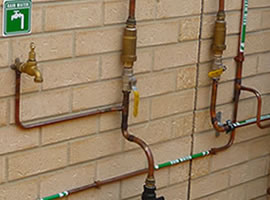 Plumbing connection
Our plumbing installations are carried out by licensed and insured Master Plumbers with many years experience in the connection of rain harvesting systems.
Whether it's a simple hook up for a new home or a complete complete connection to your whole home and irrigation system we can help. We'll design your system with back flow and switching to ensure easy transition between mains and rain water while complying with all relevant standards and legal requirements.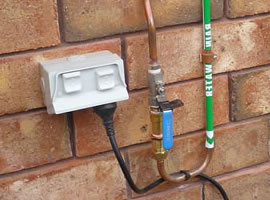 Electrical connection
Most rain harvesting systems require power to connect a pump and accessories. Adelaide Natural Rainwater Solutions have licensed and insured electricians available to install new weatherproof outdoor power points or convert your existing outdoor power outlet from single to double.